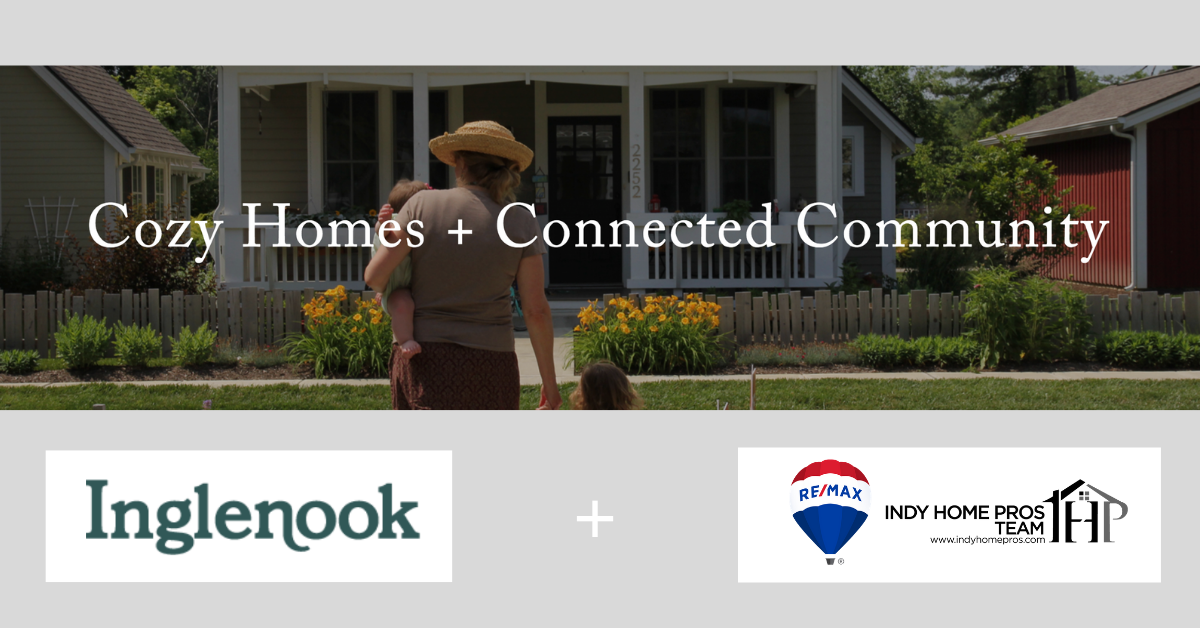 RE/MAX Advanced Realty and The Indy Home Pros Team are excited to announce our newest partnership in the New Construction home space with Inglenook Communities. Specifically, Inglenook's Zionsville Community.
Per their website, "Inglenook's Zionsville community is a quiet Pocket Neighborhood tucked away on 17 acres of woodlands just minutes from Zionsville Village. Designed by award-winning architect Ross Chapin, Inglenook of Zionsville is a mix of two, three- and four-bedroom Cottage-style Home designs. The pockets of Cottage Homes will be built on 9 of the 17 acres. The remaining acreage to the south is currently planned to remain woodlands.
Community is at the heart of this one-of-a-kind neighborhood. Whether it's walking your dog along the community greens or simply sipping tea on the front porch, you'll quickly find that these small daily interactions with your neighbors bring you closer together and build lasting relationships. After all, building a neighborhood is more than...