6 Cost-Efficient & Energy-Saving Tips For Your Home This Winter
Posted by Dennis Nottingham on Monday, November 25, 2019 at 2:01 PM
By Dennis Nottingham / November 25, 2019
1 Comment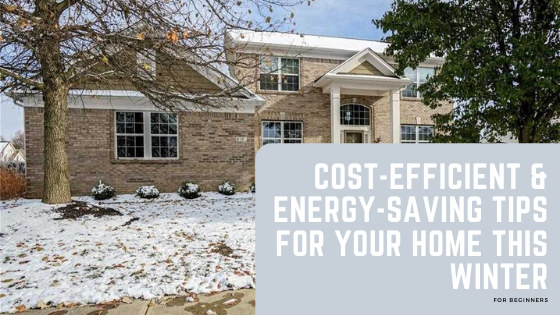 Winter is here and it's time to prepare your home. Check out these 6 tips to help you cut back on your energy bill this winter in an easy and cost-efficient way.
Use a Door, Window, and Fireplace Draft Stopper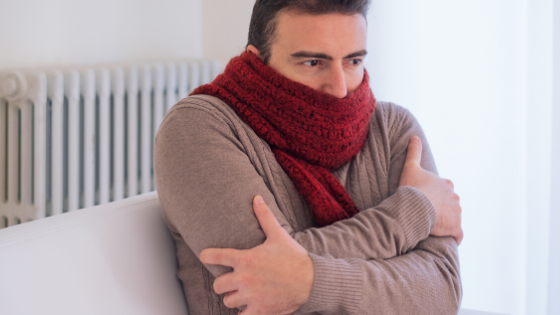 Draft stoppers will block cold air from seeping through the cracks of your home that will ultimately lead to a higher heating bill. You can purchase a door draft stopper for as little as $3 on Amazon. You can also DIY a door draft stopper by cutting a pool noodle in half, stuffing it in a folded pillowcase, and fitting it underneath your door. For windows and fireplaces, purchasing a stopper with added weight is more efficient. A weighted window and fireplace draft stopper can run as little as $10. You can also opt for silicone self-adhesive sealing tape for windows (and possibly a fireplace), which can run as low as $5.99.
Switch the Direction of the Ceiling Fan
A ceiling fan running counterclockwise pulls air that seeps through windows throughout the home. By simplifying flipping the switch at the base of the fan, causing the direction to run clockwise, warm air from your home will be able to circulate throughout and help keep cold air at bay.
Replace Air Filters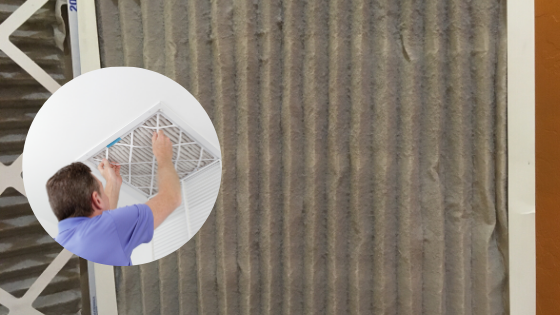 Air filters covered with build up block air flow. This can cause people to turn up the heat in believing there isn't enough warm air circulating throughout their home, when in reality, that warm air is trapped due to build up on the filter. Replace them to allow heat to circulate throughout the home properly and avoid turning up the heat more than necessary. Another easy way to generate warm air in the home is to keep the oven door open after baking.
Switch to Energy-Efficient Light Bulbs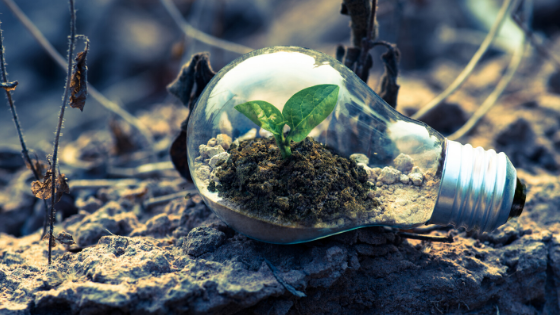 During the wintertime, we can expect to turn on our lights at an earlier time due to the ending of Daylight savings. According to the Department of Energy, lighting takes up about 5% of the energy bill in the average household. By switching to energy-efficient light bulbs, you can expect to save almost $50 dollars on the energy bill. A pack of 4 energy-efficient light bulbs can run for about $5 to replace the most used lights in your home.
Switch to Low-flow Showerheads and Faucets
Switching to low-flow showerheads and faucets can conserve almost 2 thousand gallons of water a year and lower water costs. Low-flow faucet aerator prices range from $5-$10 dollars. Low-flow showerhead prices range from $8-$50 dollars. Swap out showerheads and faucet aerators to help cut back on the water heating bill.
Use an Indoor Plant or Humidifier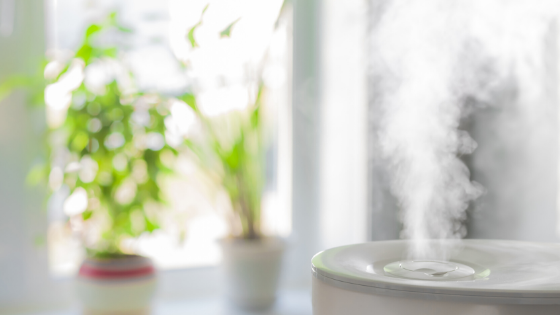 This last tip caters more to health in the home during the wintertime (which is equally as important as saving energy). With all the warm air circulating throughout the home, the overall climate is drier. This can cause residents to develop a cold. Help keep moisture the air by purchasing indoor plants such as a Chinese Evergreen. These plants are easy to maintain, requiring low light and water. If you have cats and/or dogs, opt for a Spider Plant, as the Chinese Evergreen is not safe for those animals. Spider Plants require bright, indirect light and limited watering. The best spots to place either plant include the kitchen, bathroom, bedroom, and living room. If you don't have a green thumb, purchasing a humidifier might be the better option.