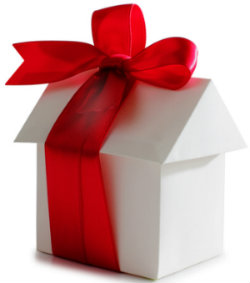 While the holiday season approaches, it often seems like the best option to take your home temporarily off the market. After all, everyone stops looking for a new home over the holidays, right?
Not necessarily!
While people who are buying a new home without any time constraints often take a break during the holidays, many other home buyers don't have the luxury of taking time off their search. For anyone who's relocating for work or has an offer on the home they currently own, the clock might well be ticking down on their opportunity to buy, making them motivated to buy!
Don't completely avoid decorating your home if you're keeping it on the market during the holidays. You'll want to avoid overwhelming your home with seasonal stuff, particularly if your home is small or if you normally bring out a truckload of ornaments; too many decorations for the size of the space can make it hard for interested parties to see just what the bones of your home look like. Try putting up a small tree instead of a huge one, some simple strings of lights instead of huge blow up lawn ornaments, and keep most of the knickknacks packed up. You'll want a classy display that can be simple to pack up if your sale closes before the end of the holiday season; packing is enough work...