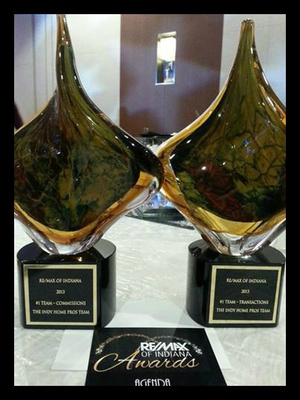 Join Indiana's #1 Selling Team!
Over 930 closed transactions in 2016!
Are you looking for a change? Are you looking to expand your current business in 2017? Here are some of the reasons to join Indiana's #1 selling RE/MAX Team.
Our Team successfully closed over 930 transactions in 2016
Leverage the RE/MAX brand, America's #1 Real Estate Franchise
Surround yourself with like-minded professionals who want to excel in Real Estate
Top notch technology including buyer and seller lead generation sources - IndianapolisRealEstate.com
Referral Free REMAX.com leads
FREE office provided leads - only pay referral on closed deals!
Your name and dedicated number on your signs
Team members receive up to a 90/10 commission split*
Low monthly dues per month for remote agents
Must be full-time agent.
Must be energetic, willing to share, and have a great attitude!
Mission: Our mission is to provide all RE/MAX Advanced Realty agents with tools, education, and encouragement necessary to design their own success.
Vision: Our vision is to accept nothing less than realizing the full potential of our agents - to access to technology, education, and participation in an inspriring culture, to drive each other to new levels of growth, development and productivity.
Core Values & Beliefs:
Recognition
Accessibility
Effieciency & Effectiveness
Emapthetic Service
Sense of Humor
Continuous Improvement
*Commission splits varies based on prior 12 months production